Company Profile
multiSTiQ is specialized in label materials with superior adhesion and printing properties for analogue as well as digital printing techniques.
Since the start in 1975 multiSTiQ developed a wide range of substrates, varying from textiles to paper and films, for the label industry. These substrates are coated with heat-seal, hot melt- or acrylic self-adhesives, or top coatings which improve non-fray- and / or printing properties.
The multiSTiQ range of products is being used in a wide area of applications. Next to label materials for the garment, mattress and carpet industry multiSTiQ offers high standard materials for many other markets such as the textile sampling-, flag making-, automotive and packaging industry.
The expertise in printing techniques, textile and adhesives especially the combination of these aspects makes multiSTiQ an interesting partner for many industries. More and more multiSTiQ is acting as co-developer and co-producer for bespoke products. Also the production facilities play a leading part in this activity.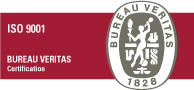 multiSTiQ is certified according to ISO 9001 : 2000